Owner Resources
Information You Need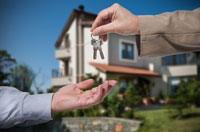 At Blue Frog Property Management, we treat your home as our own. We offer a wide range of property management services to fit your needs as a landlord or home owner. We tailor our services to ensure that you have the highest level of service for your home.
Resources & Forms
Frequently Asked Questions
What if I need to file an eviction?
Even with the best screening process, it may be necessary to evict a tenant. We understand all of the state and local laws and will perform the eviction for you as efficiently as possible.
View More